NEW DOWNLOADSOHO IS HERE. EXCLUSIVE, PREMIUM CONTENT
Our sister-project DownloadSoho is updated, revamped with some cool stuff, so it's lighter, faster and better. As before, there are only some hand picked items (quality over quantity), which is our recipe to stay consistent with our plans for that project. DownloadSoho was always intended to be a "small" site. We have limited our item library to some 20-ish selected files, but we still add new ones here and there, if we think it will improve the site's "readability" and functionality. When we decide to share some new elements, items, designs, goodies with you there, it's a big thing, because of our initial policy to create an easy to browse site with some great tools for every professional photographer and designer / creative artist. We did not aim for general public so much here, since many of these tools, exceptionally useful to a professional (and semi-professional) creative people, won't mean anything for an average graphic enthusiast. Of course, there is something for everyone @ DownloadSoho.com.
We have carefully crafted our item list, trying to include all kinds of useful downloadable items. We have also taken many factors into consideration when deciding on our prices. These files are not just some random designs and templates you can find anywhere. All the files are exclusive, and only available on DownloadSoho and possibly a couple more places we posted them. We also have a projects made for "general masses" and "everybody else", which are CreativeArtMarket.com and ScaryPoster.com  with more creative items, designs that everyone could use and tweak.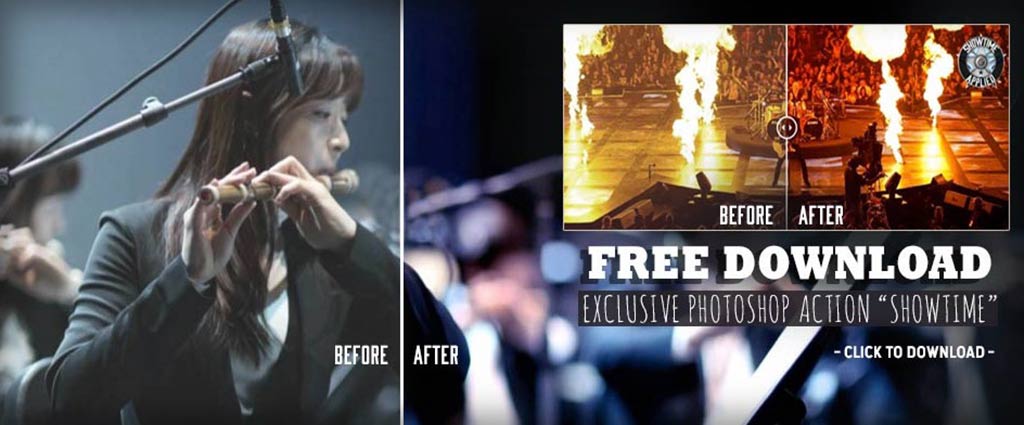 DownloadSoho is also giving away a FREE professional photo enhancing photoshop action (that does wonders on event photos with one click) and you can find it on the bottom of the homepage. We are inviting you to download it and use on your personal and commercial projects.