PROFESSIONAL PHOTO RETOUCH BY PAINTINGS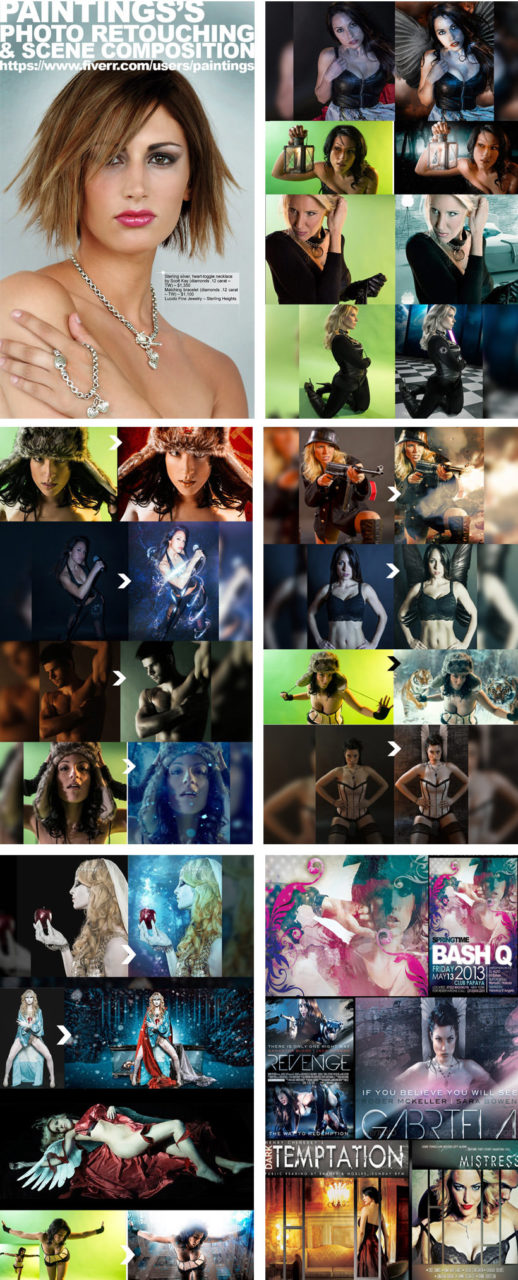 PROFESSIONAL PHOTO RETOUCH HAS NEVER BEEN THIS EASY
With over 20 years in editorial fashion photo retouch profession (and featured in magazines like InStyle, @313Now, Advanced Photoshop, Detroit FreePress, Hour magazine, Metro Times, etc…), artist called Paintings makes your photos look as if they've been taken by a top celebrity photographer.
He has retouched many portfolio pieces for many popular photographers in the USA and EU. Paintings worked on hundreds of magazine covers, ads, film & concert posters and album cover art
Whatever your needs, Painting's portrait photo retouch & scene composition service positions your images on top!
This gig is a MUST for every dating site / likedin profile, resume, etc.
Paintings never makes you look fake, and your skin texture will look intact and realistic. He slightly modifie your facial / body structure (if there is a need for it), in order to make you look your absolute best (but it's still the recognizable YOU and no one will ever figure out what's done here.  That's why one thing is certain: You'll get compliments on your photos left and right as it makes people jealous of your looks. Photo retouch by Paintings is the most affordable way to get your photos very, very good. You only have to worry about how to schedule all the dates you'll score once you let Paintings fix your images.
In conclusion, the best thing is that you get a Hollywood quality for a price of a couple of beers!