Versatile Coffee House ChalkBoard Poster with 8 Graphic Choices
COFFEE HOUSE CHALKBOARD DESIGN is an instant attention-getter. This poster is not gonna replace your main menu, but it will surely get a lot of attention while directing people to your place. One poster with 8 different graphics to use for your coffee place. Just enable graphic you like, and re-type text. Many removable elements can be disabled as well as colors. Optional "Special" ribbon, selective colors, optional grunge overlay layer, optional circular text.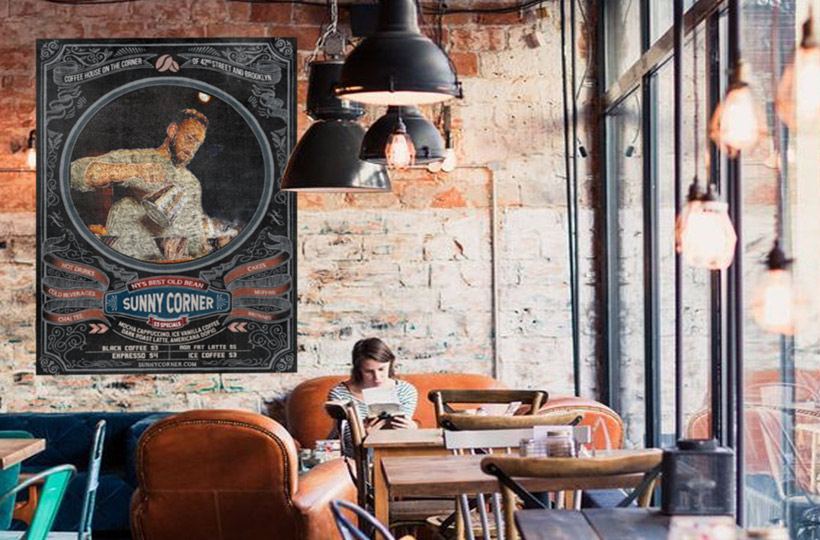 No Photohop Knowledge Needed
Well, almost. You still do know how to open file, how to locate a red marked layer, how to disable and enable layers, observing changes in real time.  Of course, you have to know how to download fonts and edit text. That being said, if you're not a 4 year old orphan from Guyana, you probably already know all those things (and then some!)
Our designs are a striking combination of vintage and modern, of black/white and heavily saturated elements that together create an eye catching, attractive visuals with high impact.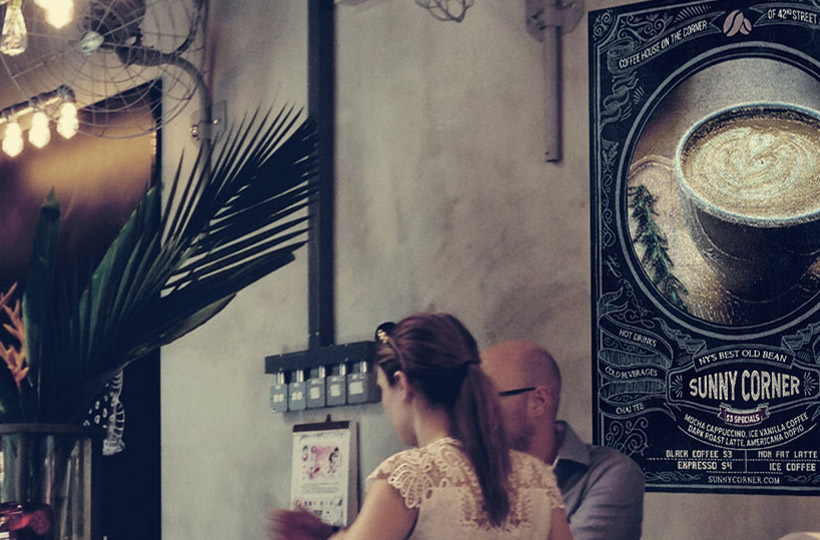 VERSATILE, REUSABLE, HANDY
You can say that. These designs have so much working for them – Instant imagery (to choose from), Free fonts, Selective colors, Optional graphic elements to fit different creative ideas, Optional grunge layer, Optional large circular text, etc. With a little bit of editing skill you can also use your own graphics instead of the 8 pre-made ones! Maybe you cant list all your products in it, but it will surely make people check your place out after seeing it!