Multimedia Creative – Premade Graphic Templates, Web, Print, Film, FX, Animation, Sound, Ideation and more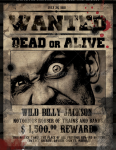 Graphic Templates are pre-designed files, easy to modify and change in order to get professional look for your marketing, event promotion, or branding. There are thousands of websites with free and commercial templates, but only Scarab13 offers really professional, different, amazing graphic work that is so easy to use, that even people who are new in Photoshop can easily find their way around. Scarab13's templates may look complex (and they actually are), but for an user, they are as easy as replacing an image, following simple instructions and retyping text lines. You even get download links to the fonts used!In most cases, images shown in previews are NOT included, because of the copyrights, but by importing your images in clearly marked placeholders, you will achieve the same look, and it will already be customized, and yours. It takes only seconds/minutes to modify Scarab13's template files, because his files are nicely organized, clean and easy to work with.
AUTHOR: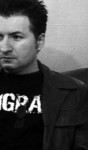 My name is Haris Cizmic and I am one of the Top few Authors On GraphicRiver.net (among 3 milion members). The difference between mediocrity and excellence is attention to detail. I have many more cool templates that are NOT on Graphicriver and my custom work is 100% more unique. Offering graphic design, creative for magazines, websites, animations, sound design, video editing, special effects, post production, traditional artwork – all from an Awarded author. Work includes (among many others): First official Chevy Camaro website, Ford websites and online media units, Ford Mustang Youtube takeover, MSN , Yahoo, Aol homepage takeovers (animated units), Awarded Warrior.com website, Awarded One Last Call movie, thousands of graphic designs for European and USA companies and clients, Magazine @313Now, magazine Insight, 5 released CD's, including the latest film soundtrack CD (it's all available on iTunes, Amazon, Pandora, Spotify etc), 2 published novels and many exhibitions of paintings and illustrations. Since 2009 I've done more than 150 custom freelance jobs for Envato clients, including CD and DVD covers, catalogs, PDF presentations, website design & production, animations, video editing & special effects, sound design, custom music scoring, posters, company branding, flash animations, and much more. email me for custom job quotes.

CLIENTS: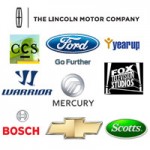 Clients include (among many others):Chevy ○ Ford○Lincoln ○ Mercury ○ Fox Studios ○ Bosch ○ Warrior ○ Scotts ○ Year-Up ○ Memorex ○ Center for Creative Studies ○ Lucent Technologies ○ Charles Schwab ○ Kresch & Kresch Legal ○ TSS Inc ○ @ 313Now Magazine Insight Magazine ○ Many recording labels and bands ○ Corporations and small businesses. Over 2,000 clients in the last 15 years.

○  International Music Award Forte 1998
○   Memorex design award – 1st place○ 2000
○  Best Website Design○ 2001
○  Omma online media awarded team – 1st place 2009
○ HARD ROCK'S "AMBASSADORS OF ROCK"  PRESTIGE MUSIC AWARD 2009 – "INGRAY"
○  D Design – marketing Award – 1st place 2010
○  F3film festival for Best Alternative Fantasy for "One Last Call" 2011
○  AUDIENCE AWARD – FERNDALE FILM FESTIVAL 2011
Best Short Film "One Last Call"
DISCOGRAPHY: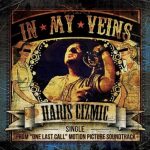 ○ "Demo" (1991) – Dethrone
○ "Face In Dust" EP (1994) – MackoFlack
○ "International Music Festival Forte 98" – 2CD set ('98)
○ "Therion Confidential"(1999)
○ "Pandemonium" – Electronica – Instrumental CD(1999)
○ "The Other Side" – EP (2000)
○ "AXA _multimedia" (2001)
○ "Therion Confidential – remastered" (2004)
○ "Good Girl" – EP (2005)
○ Special guest star on "Kill the King" – from "Let Us Prey" – Spyderbaby(2006)
○ "Away" (2009) – INGRAY
○ "One Last Call" – Soundtrack – Original film score (2012)
○  "In My Veins" – Single (2012)
○  "Honeythief" – Single (2013)
○  "Graveland" – Single (2014)
○ Several compilation albums published worldwide

Music Video for "In My Veins" by Haris Cizmic – ©Scarab13 & Blindspot 2013
Music Video for "Honeythief" by Haris Cizmic – ©Scarab13 & Blindspot 2013

Music Video for "One Last Call" by Haris Cizmic – ©Scarab13 & Blindspot 2012