85% OFF A PROFESSIONAL ACTION SET OF 23 PHOTOSHOP PORTRAIT ACTIONS
Made with love for all the creatives who want instant and quick results. Give your photos more attitude with this set (instructions are provided). It is all you need to quickly add character to washed out and dull photos. It works best with hi-res photos, but you'll be able to treat your website images as well. Get them at 85% off the list price – this month only!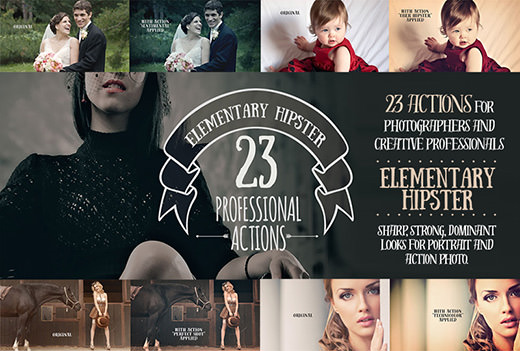 Make your photos really stand out and dramatically improve their look by using these 23 Photoshop Actions, made with professional photographers, designers and other creatives in mind. Set "Elementary Hipster" has no subtle appearance, these actions are strong and dominant. These 23 Photoshop actions for photographers will also sharpen your images and isolate your subjects by create vignettes.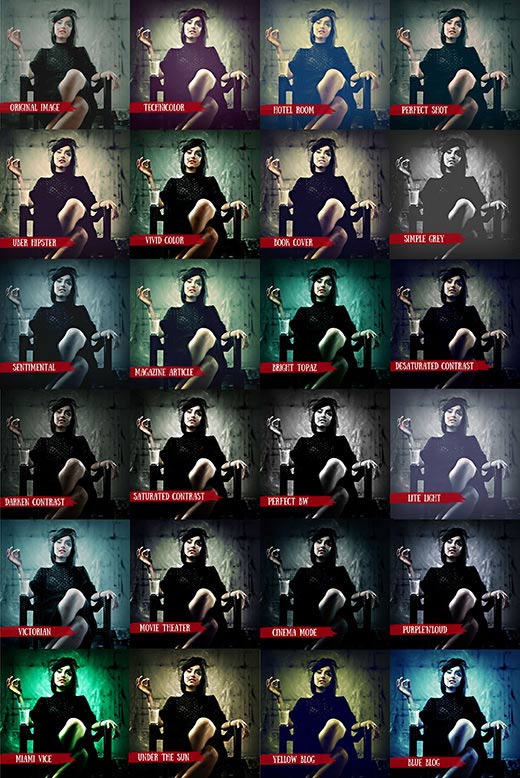 Download these 23 professionally made templates for the fraction of the cost. Regular price is $48, download them all today for only $8. This offer is good for limited time only .
Download them HERE